Ellerslie Dentist | Patients Want To Know This
When patients make an appointment for their Ellerslie dentist. They often bring with them burning questions they have. That will help them take better care of their teeth.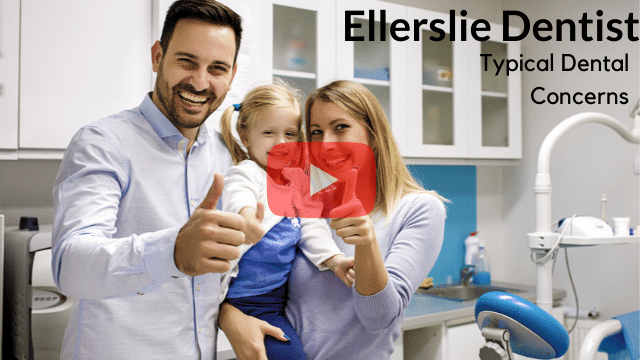 One of the most common questions they have. Whether they are getting a dental cleaning. Or a dental checkup. Is what can they do at home. To have the best oral care routine.
The first thing that patients should do. Is get a good, soft bristled toothbrush. The reason why soft bristled toothbrushes are best. Is because brushing the teeth too hard can cause damage.
First of all, over brushing can erode the enamel. On a person's teeth, and enamel. Cannot be put back onto the teeth. Which means the damage that they do is irreversible. Another reason for a soft bristled toothbrush.
Is because if people are brushing their teeth too hard. Or are brushing with hard bristled toothbrush. They could be damaging their gums, permanently. People who over brush their gums and up needing.
A skin graft. Where the dentist will cut flesh out of the roof of their mouth. And then attach it onto their gums. Not only is this an incredibly painful procedure. It is completely unnecessary if people take care.
People should brush their teeth twice a day. And brush their teeth for a minimum period of two minutes when they do this. Brushing less than two minutes, ensures that people will not to get all of the surface area they need.
Read More…
The second thing that people should do. For good overall oral hygiene routine. Is use mouthwash, after every time they brush. The reason why mouthwash is so vital says Ellerslie dentist.
Is because the mouthwash will get to all of the areas. Of the mouth, that the toothbrush could not reach. Such as the far backs of the molars. But also, because the mouthwash will reach areas.
Such as the hard and soft palate. All of the gums, the cheeks and tongue. Where bacteria can actually live. And crawl back onto the teeth, once people are done brushing. While many people use mouthwash.
Once a day. Ellerslie dentist recommends twice a day, after every time people brush their teeth. And finally, the third thing that people can do. For their oral care routine is floss their teeth.
When people ignore in between their teeth. They are ignoring 40% of the surface of their teeth. Which is significant, especially if people are wondering. Why they keep getting cavities.
Flossing is often a chore that many people do not like. However, if they are not a fan of it. There are many different products. That they can purchase, like floss picks. That make it easier to do this chore.
For other tips and tricks on maintaining. Good oral care routine. Some people can have the best, and healthiest smile. People can contact the tooth doctor, located in Ellerslie.
People can either have a free consultation. Where the dentist will look inside their mouth. And offer their opinion. Or they simply can bite the bullet. And make an appointment for a dental checkup.
Ellerslie Dentist | Patients Need To Know This
When people visit their Ellerslie dentist, they are often armed. With many questions. That they would like the answer to, so that they feel better. About their oral hygiene.
One of the first questions that Ellerslie dentist gets from their patients. Is from people who are wondering. Why their teeth are so sensitive. Sensitive teeth have many different causes says most dentists.
However, the most common causes of sensitive teeth. Is actually gingivitis. As tartar buildup below the gum line. Inflamed the gums, and they start receiving. It exposes more and more of the roots of a person's teeth.
The roots of the teeth are more sensitive. Because first of all, they do not have. A protective layer of enamel. That protect the other surfaces of the teeth. But also, because the root of the teeth.
Is closer to the nerve endings in the teeth. The extra sensitivity. As the roots get exposed. Can be explained by this. The best way to fix sensitive teeth caused by gingivitis.
Is to eliminate the gingivitis altogether. While this is not going to fix the gums. Because once the gums have receded. They will not go back to normal. But getting the tartar buildup below the gum line removed.
Read More…
And returning to a good oral care routine home. Can help eliminate the sensitivity in many cases. As well, Ellerslie dentist recommends a good desensitizing toothpaste. Such as Sensodyne for example.
This can often eliminate the problems with sensitive teeth. Caused by gingivitis. However, sometimes sensitive teeth. Are caused by thin or eroded enamel. And in these cases, Sensodyne is not always enough.
There are several things that Ellerslie dentist can do. In order to eliminate the sensitivity. When the problem is with the enamel. The first thing that dentists can do, is apply a desensitizing material.
It must be applied in person. And patients must not brush their teeth. For twenty-four hours after it is applied. Once they have this material on. It will last, and desensitize the teeth. For several months at a time.
But then, patients must come back to the dentist. In order to have it reapplied. So that they can continue having desensitized teeth. And enjoy cold drinks, and hot food.
However, if people continue to have a problem. With sensitive teeth. The dentist can always put a thin layer. Of filling material on the patient's tooth roots. In order to permanently eliminate any sensitivity.
Despite the fact that sensitivity in teeth has many causes. The dentists and hygienists at the tooth doctor, located in Ellerslie, Edmonton. Have many methods, and tools at their disposal.
Help eliminate sensitivity. And ensure that people can have a bright, healthy smile. And are able to enjoy all of the best delicious, and nutritious foods. Call the tooth doctor now, for your dental checkup today.